Our company was invited to participate in the high-end forum of Zhongyuan pig farm
Author:Aomron Time:2018-03-20 Hits:917
From March 18th to March 19th, 2018, the technical director of our company, Guo Jinquan, was invited to participate in the "High-end Forum on Zhongyuan Large-scale Pig Farm" sponsored by Henan Livestock and Poultry Electronic Commerce Co., Ltd.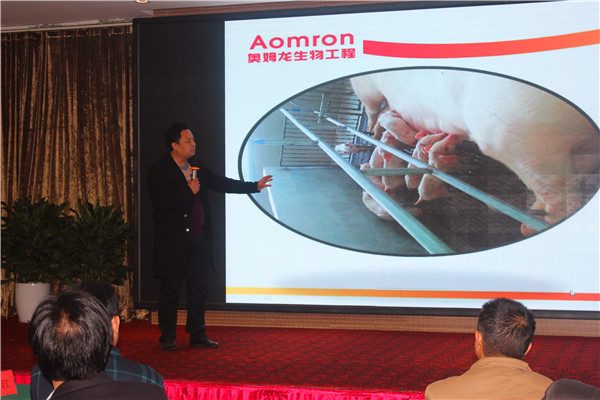 Guo Jinquan Technical Director
The price of pigs gradually decreased, the price of raw materials continued to rise, and the pain caused by the industry cycle, once again impacted the fragile heart of the farm owners. This forum aims to analyze the current situation together with all farmers, discuss programs, and contribute resources. Looking for breakthroughs, in the case of sluggish market conditions, avoid detours, reduce costs, improve unit efficiency, and get rid of the difficulties as soon as possible to achieve profitability.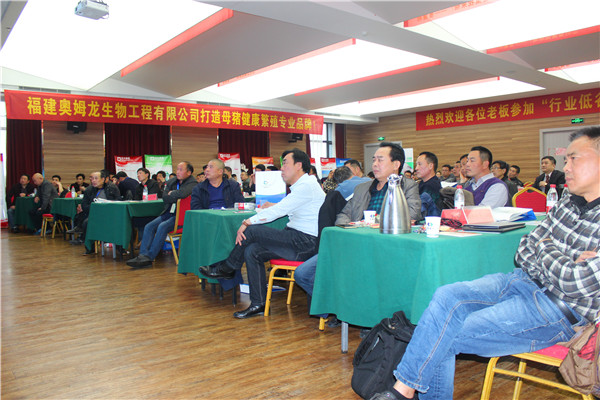 At the meeting, our teacher Mr. Guo Jinquan shared "Improving the milk production of sows and excavating the production potential of piglets in the delivery room" for everyone. When the production performance of the delivery room is not satisfactory, how can we leverage our advantages? How to reduce production costs? How to improve the sow's milk yield and milk quality, Aomron offers a range of programs to help you solve practical problems. As a professional brand of sow health and reproduction, Ms. Guo focused on the introduction of the Ommon sow products: Mizhai Kang, Jin Liwei, Mu Yuankang, etc. Because the sow's good constitution is the prerequisite to solve all other problems!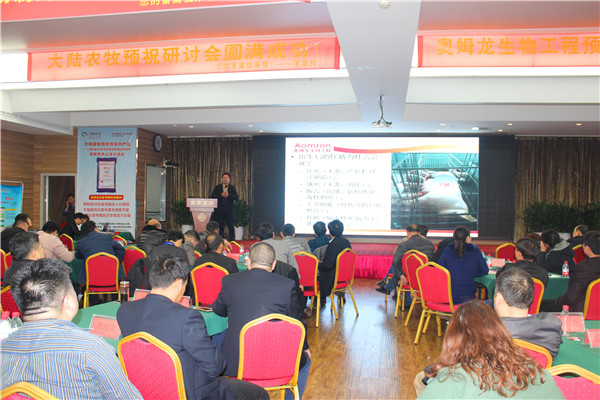 The lecture given by Mr. Guo Jinquan allowed more farmers to learn professional knowledge and combine the company's high-quality products to provide farmers with the most effective solutions. Omron will adhere to the core values of "integrity, enthusiasm, innovation, and win-win", research and develop each series of products, truly put quality into consideration, and do a good job of technical services. The Omron team will continue to provide quality products, quality services and high-quality solutions, and Sanyou will serve every pig, every farm, every franchisee and service point.